POISSONERIE ATWATER
Our fish market was founded in 1975 by Amédée Archambault in the early beginnings of the Atwater Market. He was one of Montreal's pioneers in the seafood business especially in the south-west area. Amédée was very active at the market for decades which allowed his kids to grow in that great community. His son Christian particularly spent a lot of time in that environment and naturally developed the same passion as his dad. Little by little, Christian took the relay to continue the family tradition with his brother and sister. Christian learned all the business workings from his dad always staying faithful to his commitment for eco-friendly and local products.
Quality
We inspect systematically each and every one of our products by hand to ensure the consistency of our products high quality. It is important for us to be ambassadors of the sea and to provide the best taste and incomparable freshness to our customers. We dedicate a lot of attention to the state of the ecosystems where our products come from to guarantee you sane and healthy products.

Respect
We have a very close bond with our clientele and our environment. We take pride in dealing with fishers and suppliers that respect the fish's ecosystems. As a local business, we are very grateful for the loyalty of our clientele and this is why we work hard every day to meet your expectations and keep on innovating.
Family
The fish market has been a huge part of our family's tradition. We are proud to honor this heritage that was passed on to us by our father. Our family is dedicated to offering the healthiest and highest quality products to your family.

Passion
Our passion for fishing is deeply embedded in our family history. Fishing was our favorite activity while growing up because of our father. We developed a natural attachment to the sea, its inhabitants and the fishing culture in general.
A family tradition
Our selection
We always prioritize local products that were fished using eco-friendly processes. We study very carefully our suppliers to choose the best tasting products always while considering the shipment process to ensure optimal freshness.
The cuts
All of our fishmongers master the art of fish cutting. Our cuts are designed to make you taste the fish like it is supposed to. We offer a wide variety of cuts to answer all your different needs and it is always possible to have custom cuts to fit your requests.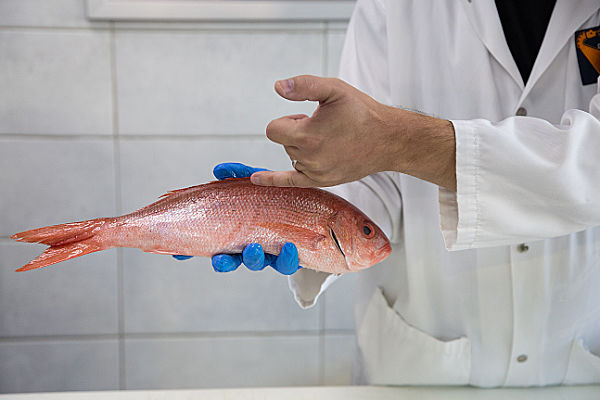 Tips & tricks
As passionate fisherman's and seafood experts, it is always our pleasure to share our knowledge and help you prepare the best seafood meal you ever made or to suggest different lesser known products.